A New York Jaguar Land Rover Dealer
Solution:SEM (Low funnel keywords, DSA) for both sales, service and part, digital advertising for in-market buyers & remarketing, VIN targeting.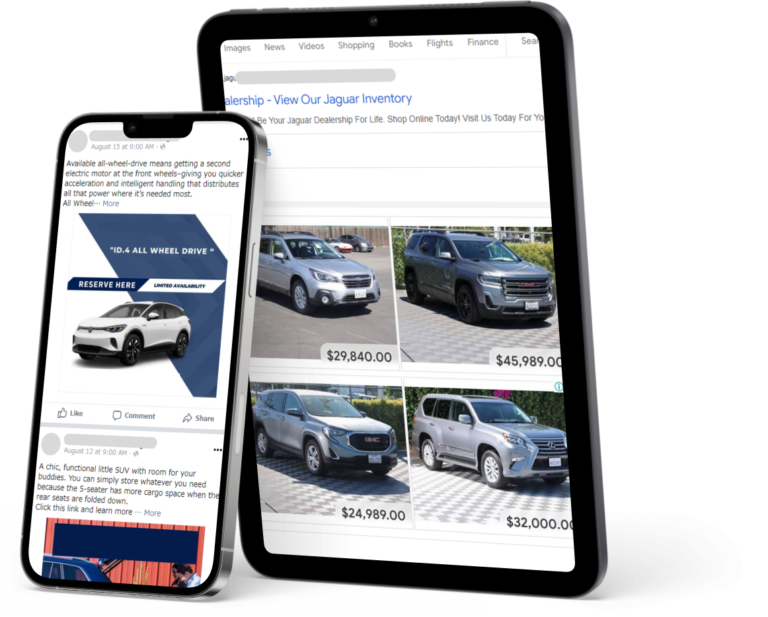 Total Conversion Increase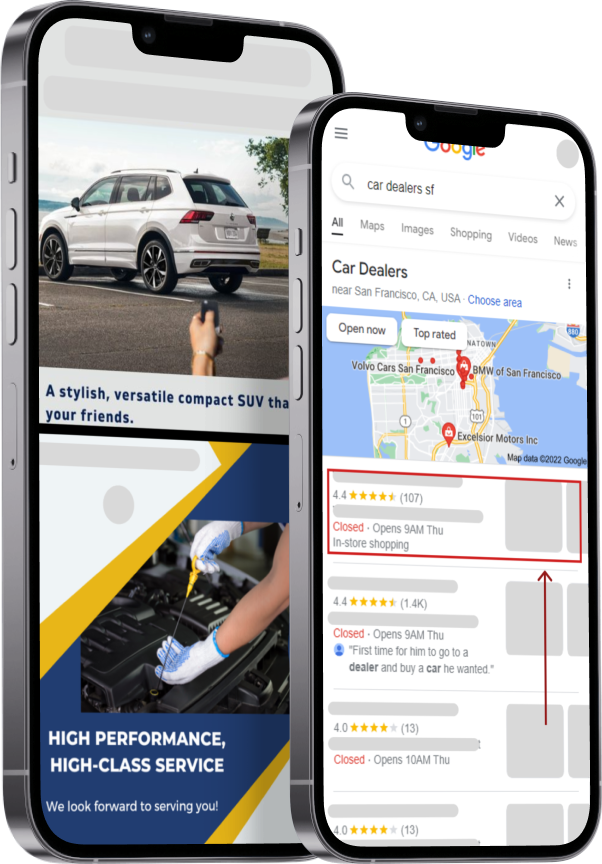 ●
This Jaguar Land Rover store wants to increase their sales in its area.
●
Their online traffic have a high bounce rate and lower conversion rate with previous digital vendor. They want to have better quality visits, better conversion rate.
●
They also want to increase their services and parts traffic
●
Form submissions and phone calls have increased.
●
Better quality traffic (lower bounce rate, higher avg. session duration) for their SEM campaigns.
●
The bounce rate of their paid search improve from 41% to 25%
●
Their new VDP views have increased by 45+%.
●
We helped them reach their new car sales goal and reach No. 1 sales goal in their area.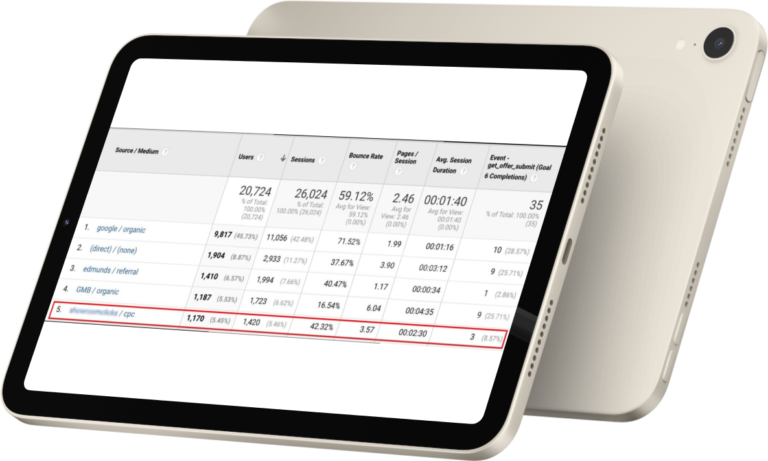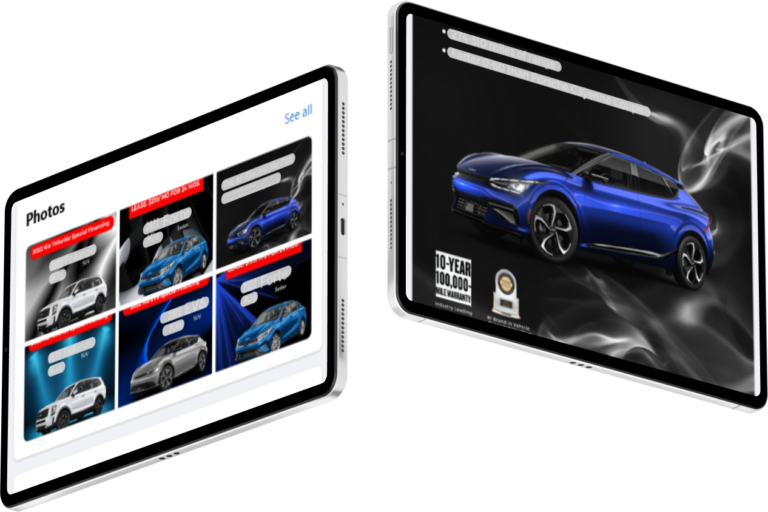 Paid Search Marketing Results
By focusing on the dealership's brand, their OEM brand and geotargeted campaigns, they were able to drive more ROI with less budget.
●
More get offer submissions
●
Higher session duration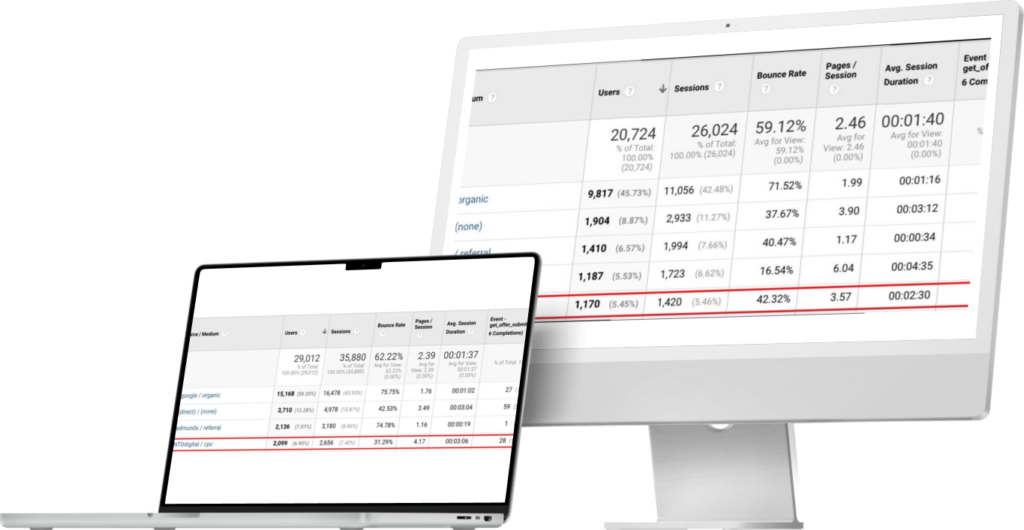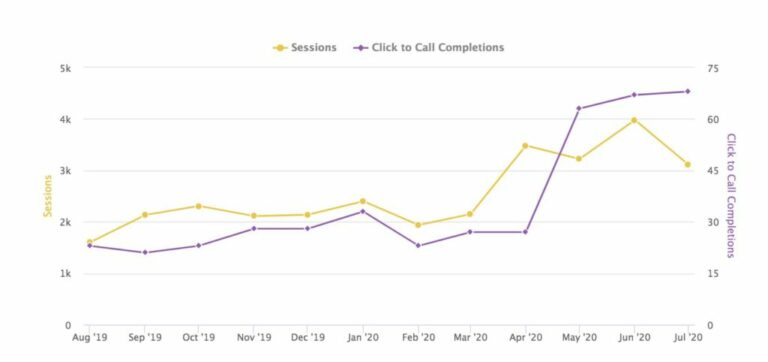 Land Rover paid traffic comaprison
Got more sessions and call clicks after working with us on March.
Store GM highly recommended NTDdigital to the other Jaguar Land Rover in their dealer group.
on the right channel at the right moment
Data driven planning, execution and optimization ensure
the right buyers
see your products and services
at the right time
.
We'd Love to Hear from You