In 2023, e-commerce marketing for home appliances will be a different beast than it is today. While using digital marketing and advertising to generate more online product sales isn't anything new, it's time to start looking at better approaches. In this article, we will discuss how to use digital advertising for home appliances to reach target audiences and drive conversions.
Utilize Shopping Ads and Search Engine Marketing to Compete with Home Depot and Lowe's to get in front of those who are ready to buy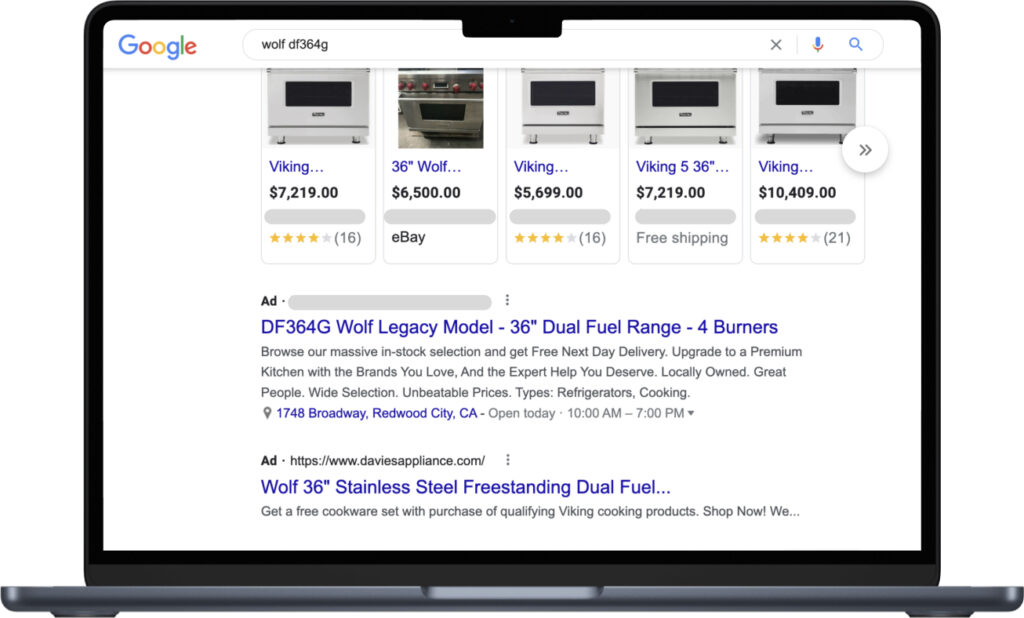 Using shopping ads and search engine marketing allows you to show ads to people who are actively searching for terms related to your products is one of the best ways to compete with bigger appliance companies like Home Depot and Lowes.
Be Careful with Google's Latest Pmax Shopping Ad Campaigns
While Google's shopping ads have always been a great way to reach potential customers, you need to be careful with Google's latest Performance Max shopping ad campaigns. Because Pmax campaigns are more automated, you need to ensure that you're providing the right information and context to ensure you're getting the most out of your campaign.
Use SEO to capture people actually searching for your products
Don't underestimate the power of search engine optimization (SEO) as a strategy for digital advertising for e-commerce. Investing in ensuring that your website pops up during targeted searches for products like yours can be the difference between making a sale and losing out to a competitor who prioritized SEO.
Digital Video on Social Media (Youtube and Facebook) to Create More Buzz
If done correctly, digital video on social media platforms like Youtube and Facebook can create buzz and lead to a surge in sales. Scoping out other companies to see which ones are doing this well can give you a head start.
More Focused on Local Campaigns to Build Your Brand Awareness
As e-commerce marketing for home appliances continues to grow, it's important to focus on local campaigns to build your brand awareness. People are more likely to buy from a brand they're familiar with. Use location focused SEO and run targeted ad campaigns to reach potential customers in your area.
Tab into OTT and CTV Advertising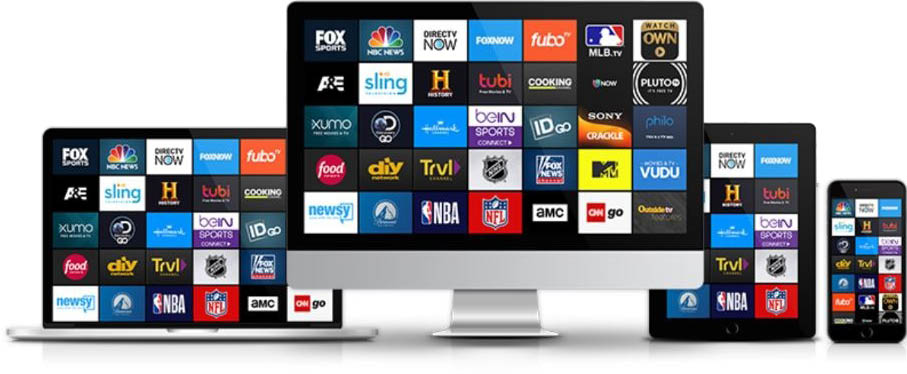 Over-The-Top (OTT) and Connected TV (CTV) advertising aren't as well known (yet) and therefore can be a more affordable way to reach potential customers. OTT platforms like Roku, Hulu, and Amazon Fire TV offer ad space that you can purchase.
Utilize email lists for more than generic sales emails
If you're just sending genetic sales emails to your email list occasionally, you're not utilizing your list to the fullest extent. Email lists shouldn't just be a place to blast sales. They're also a way to inform, create brand recognition, and more.
Attract your target audience through informational blog posts
One way to tackle e-commerce marketing for home appliances is by creating informative blog posts. When you show potential customers that you know what you're talking about regarding appliances, you create trust. This will attract your target audience through SEO optimization and can lead to conversions down the line.
By using these tips for e-commerce marketing for home appliances, you can ensure that your home appliance brand stands out in 2023. If you need help implementing these strategies, our team is ready to assist you.
We'd Love to Hear from You
Bespoke digital campaigns

Achieve a more efficient linear workflow

Streamline communication

Allow for more adequate comparisons

Deep data analysis to adjust and readjust strategies for success