How To Implement Holiday Digital Marketing and Advertising in Times of Inflation
by Chun Lee in Marketing Strategies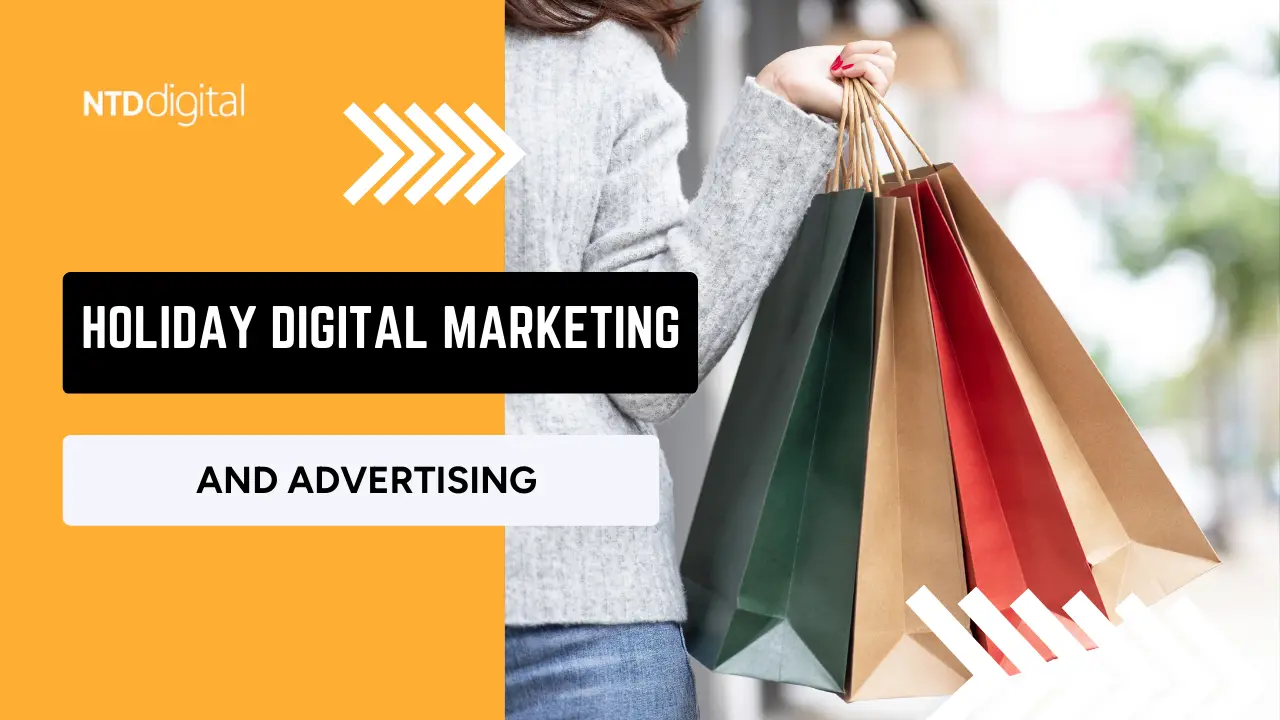 During times of inflation, it's normal to see different trends in consumer behavior, especially around the holiday season. With a potential recession on the rise, it's essential for retailers and eCommerce brands to create high-conversion digital marketing campaigns that reward and keep customers engaged.
Businesses will start to see more customers shopping online and assessing competition to find the best prices. Alongside price comparison shopping, consumers will prioritize their needs over their wants. In some cases, this may lead individuals to cancel subscriptions, products, or services they don't see as essential. People will start discount shopping or buying in bulk to keep costs low.
Even the most financially secure people will likely assess their budget, and cut back on unnecessary luxuries in order to build a healthy savings buffer. Most consumers will still spend the same amount of money during a recession, however, they will put their money in different places. It's the business's responsibility to create a strategy that positions your product/service as an essential commodity.
In this article, we will break down everything you need to know about digital marketing for the holidays during times of inflation.

What to Expect From Consumers This Holiday Season
One way that consumers are managing holiday expenses this year is by starting gift shopping earlier. According to a June 2022 survey, 26% of global consumers had already started shopping for their holiday presents. Additionally, 47% of shoppers are looking for gift ideas and over 44% already have their wish lists together.
Businesses can expect an influx of holiday purchases earlier than in previous years, so it's important to take advantage of digital marketing for the holidays as soon as possible. Data from Google reveals that search inquiries containing the words "best and cheap" have increased by 40% annually over the past four years.
Consumers are seeking out affordable gift ideas that still promise long-lasting quality. If you are a business with high-ticket items, there is still room to market effectively to holiday shoppers.

Further, customers are spending a lot of time researching products and services in preparation for the holidays. There has been an increase in shoppers seeking out new brands and unique gifts in the digital marketplace, with the majority of sales being made online.
Holiday shoppers are gravitating to brands that are creating an honest conversation around inflation and post-pandemic struggles. Businesses are starting to offer promotions and rewards systems months in advance to prepare for the holiday season. It's paramount for eCommerce businesses to put systems in place to appeal to the needs and pain points of shoppers today.
While people are trying to get the most affordable deals, they are also researching which products will be the most worthy investment. There are plenty of marketing angles that your business can take, regardless of your product, service, or overall price point.
How to Target Consumers This Holiday Season
Brands are appealing to customers by promoting their special deals, store pickup options, and shipping and return benefits. It's important to showcase your unique qualities across different marketing platforms. Now is the best time to start marketing holiday discounts, rewards programs, or gift bundles.
By understanding consumer behavior, brands can begin to speak directly to the customer's problems through content marketing and social media marketing. If you have a business blog, begin targeting some holiday keywords to increase your rankings in the SERPs. Target your social media posts around upcoming sales and promotions, while speaking directly to the pressing questions your target audience may have.
If you have considered running Google Shopping Ads or updating your eCommerce website, now is the best time to start putting plans in place. As we discussed earlier, some customers have been holiday shopping since June, so you can expect an increase in traction throughout October, November and December.
Consider ways to stand out from competitors in your industry. This may mean offering free shipping, fast shipping, payment plans, early access deals, or an early Black Friday sale. Businesses will want to research their direct competitors during this time to ensure they present themselves to customers with a persuasive edge.

How To Stay Competitive as a Business During a Recession
Don't Cut Budget
A recession-proof marketing strategy doesn't mean cutting back on your advertisement budgets. In fact, brands that maintain their ad budget but change messaging to better appeal to consumers can experience long-term boost and market share.
Appeal to The Demand For Essential Goods
Everyone's opinion of an essential product or service is personal to them. There are plenty of people that will prioritize health supplements, home goods, or business resources during inflationary times. Get clear on your target marketing and some of the critical issues they face. 
How does your product/service solve a problem that your consumer can't live without? Shift your marketing to appeal to the messaging your customers want to hear. Begin to precisely target exactly what your customers are looking for in the market. When you know your customer, you can communicate the 'why' which will decrease questioning on the market front.
Evaluate Costs
During inflationary times, you might need to opt for a smaller product list. This allows you to prioritize quality and the user experience while creating targeted marketing for each primary product. Some businesses will choose to self-service instead of hiring employees, or using software automation for behind-the-scenes marketing tasks. Focus on product segmentation and determine what to sell and what not to sell. 
Recessions are not the time to bring everything to market, instead, decrease the decision-making for customers by driving marketing in select areas. Place the customer at the forefront by having empathy for their budgets, while offering solutions they feel they can't live without. 
Businesses should start planning their holiday digital advertising campaigns now before their competitors. If you are ready to capture holiday shoppers and earn more revenue, consult our team of experts here at our digital agency NTD Digital. Reach out to us today for assistance with your holiday digital marketing campaigns!
We'd Love to Hear from You
Bespoke digital campaigns

Achieve a more efficient linear workflow

Streamline communication

Allow for more adequate comparisons

Deep data analysis to adjust and readjust strategies for success