If you have a physical storefront, digital advertising for local businesses is an essential piece of your marketing puzzle. If you service in-store customers, targeting the e-commerce global market is not ideal for bringing in foot traffic, increasing revenue, and building your industry credibility.
The best way to get granular and niche down your target audience is through leveraging Google local campaigns. At the end of the day, if you aren't getting your content in front of the eyes of the right audience, your marketing budget can be draining you instead of boosting business growth.
In this article, we will explore how local campaigns and Google My Business can help you get local customers. Keep reading to learn everything you need to know!

What Are Google Local Campaigns and How Do They Work?
Google Local Campaigns is a subsect of Google Ads that are designed to help businesses increase traffic from customers in their local area. If you have ever seen local ads pop up on Google, Google Maps, YouTube, or another Google network, these are probably a result of Google Local Campaigns. So how exactly do Google Local Campaigns work and how can you leverage it to push your business forward?
Google Local is an automated software that predominately manages ad distribution, all you are responsible for is creating an ad and setting the desired location. Similar to other digital marketing strategies, a digital advertisement needs to be created with intention.
You only have one opportunity to show customers that you are the real deal, so make sure that graphic design, CTAs, composition, resolution and copy are all on point. If you work with a professional digital marketing agency, they can help you expedite this process with ease.
After creating an advertisement, you will need to have a business profile and set it up in Google My Business. Now you can select desired locations, usually within certain mileage proximity of your city, and submit that information to Google. The composition of your ad and its location will be determined by Google software. Make sure you, or your marketing team, are keeping an eye on analytics to ensure it's bringing in ROI.
How to Use Google My Business to Promote Your Company
Google My Business allows you to publicly add your business information, respond to reviews, edit business data, update location information, and share photos with customers. The purpose of Google My Business is to make it easier for local customers to find your business online.
If you want to get the most out of Google My Business, make sure to write a compelling business description that informs and inspires. You want new customers to understand what you offer, the vibe of your store, and why they would benefit from visiting your location. To get more organic traffic, you need to write high-quality content on your page that also implements SEO keywords for your local region.
It's recommended to further optimize your profile with both links and content. Your location will show up more in search results if your profile is linked to other blogs and websites. Consider ways to build up your backlink strategy for enhanced traffic. Adding pictures and videos to your Google My Business profile is another great way to gain traction.
After you optimize your profile, promote your business on social media and encourage your customers to leave reviews. As you begin to build up your profile, Google will continue to crawl new information and refine your placement in search results.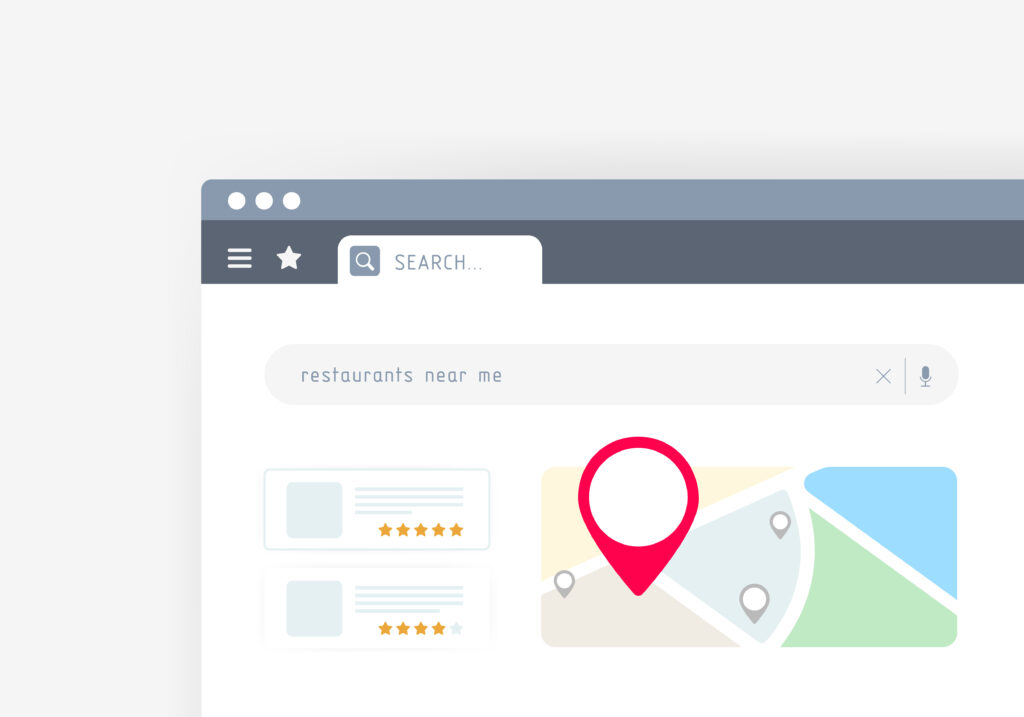 Things to Keep in Mind When Creating Google Local Campaigns
When you are selecting your local region, be mindful of your industry and surrounding competition. Depending on the population density, demographic, and competition, you might need to broaden your advertising area. If you are in a highly competitive area, you may need to take a different approach to target an, even more, niche local audience. On the other hand, if you are the only location for hundreds of miles, be sure to expand your region to attract out-of-towners that may be willing to take the drive. These are all pertinent areas of local campaigns that need to be accounted for beforehand.
Marketing can feel overwhelming, especially for small-to-medium size businesses that are trying to find their professional footing. If you have a brick-and-mortar shop, focus on enriching relationships with your local community and attracting prospects that live in the area. Google local campaigns are a great place to start and can bring in brand awareness that earns you hundreds of lifelong customers.
Are you looking for help jumpstarting your local campaigns? We specialize in helping businesses create their local campaigns to attract customers and come out on top as an industry leader in their region. Contact us today and we'll get started with a bulletproof local campaign strategy that seamlessly converts your target audience in no time!
We'd Love to Hear from You
Bespoke digital campaigns

Achieve a more efficient linear workflow

Streamline communication

Allow for more adequate comparisons

Deep data analysis to adjust and readjust strategies for success