How Restaurants Can Attract More Diners Through Google My Business
by Chun Lee in Marketing Strategies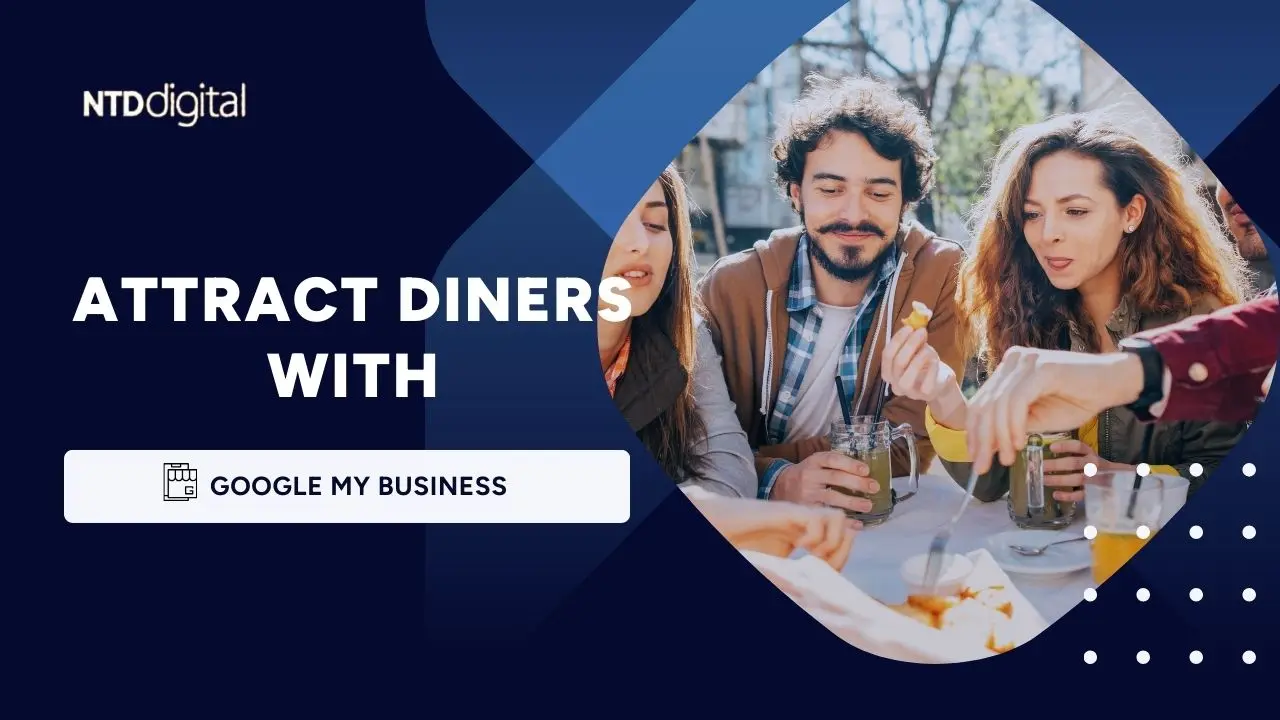 Whenever I need to eat out, the variety of dining experiences out there puts my brain on overdrive. Should I go for something exotic, healthy or old favorites? This burden is not peculiar to me. Most people suffer a conflict of choice when choosing places to go for dinner.
I believe 94% of people read reviews on Google My Business (GMB) profiles to settle this conflict. Unlike most restaurant advertising trends, reviews provide genuine insight into food quality, location, price, and customer service.
So, restaurants that verify and optimize their Google business profile will first of all, pop up on searches that have terms like "in (location)" or "near me" at the end of their phrases. Here, potential but lost at-sea diners can read user reviews and make rewarding dining choices.
How your restaurant can optimize and utilize Google My Business to attract more local diners and online orders
Claim, review and verify your profile.
Give your Google business page profile higher visibility by providing accurate information. Your Google listing should provide accurate operation hours data. It should also notify users of any changes in opening or closing times during special holidays. Additionally, write a 750-character restaurant description that reveals your core offerings to diners. Google's bots will penalize inappropriate, offensive, gimmicky, misleading, or false data, so keep your GMB description squeaky clean. Then, key in relevant keywords to supercharge your local SEO metrics.
Earn and tend to your reviews.
Want to impress Google bots and earn a top spot on local listings? Earn positive recommendations from diners on your GMB profile. You will not only sway Google, but also attract undecided diners, out for excellent dining experiences. At least 65% of diners will review their dining experiences if you prompt them. Then, build a strong online reputation by quickly responding to reviews and your FAQ section queries. Tend to negative reviews too and flag as inappropriate, any report that goes against Google's content rules.
Google posts are short events, news updates, products, or offer posts that you can publish on your GMB profile. Use these posts to provide highly converting content to diners and increase organic traffic. You can publish ten posts to your GMB profile, and Google will provide analytics, to help you optimize your views and engagement rates.
Link your GMB to your website's checkout and reservation page.
Data shows that at least 70% of all diners would rather order from your app or your website. Then, 40% of the food market's revenues spring from online orders. Optimize your GMB by linking it to a frictionless grub ordering process. Then, Google provides a Reserve with Google feature for businesses that take reservations. Ensuring that diners have access to an online reservation link is one of the most rewarding restaurant advertising ideas.
Did you know that 60% of diners use food, restaurant, decor, and exterior photos to make up their minds when choosing dining spots? As search engine results go visual, use a fantastic GMB profile cover photo to pull more eyeballs to your profile. Add to that visuals that give diners a glimpse of your dining experience and enjoy more sales.
A menu is a tool that can ease the confusion in the mind of a potential diner. At least 93% of people research a restaurant's online menu when choosing where to dine. So, going all out on your menu is one of the best restaurant advertising trends. Set high expectations from the word go by providing accurate, tantalizing descriptions and offers on your Google business account.
Like me, most foodies hang out on Google Maps searching for restaurants near them. So, optimize your Google My Business (GMB) profile for better local SEO and free 'word of mouth' advertising.
We'd Love to Hear from You
Bespoke digital campaigns

Achieve a more efficient linear workflow

Streamline communication

Allow for more adequate comparisons

Deep data analysis to adjust and readjust strategies for success