How Search Marketing is Changing in the Age of Evolving Consumer Needs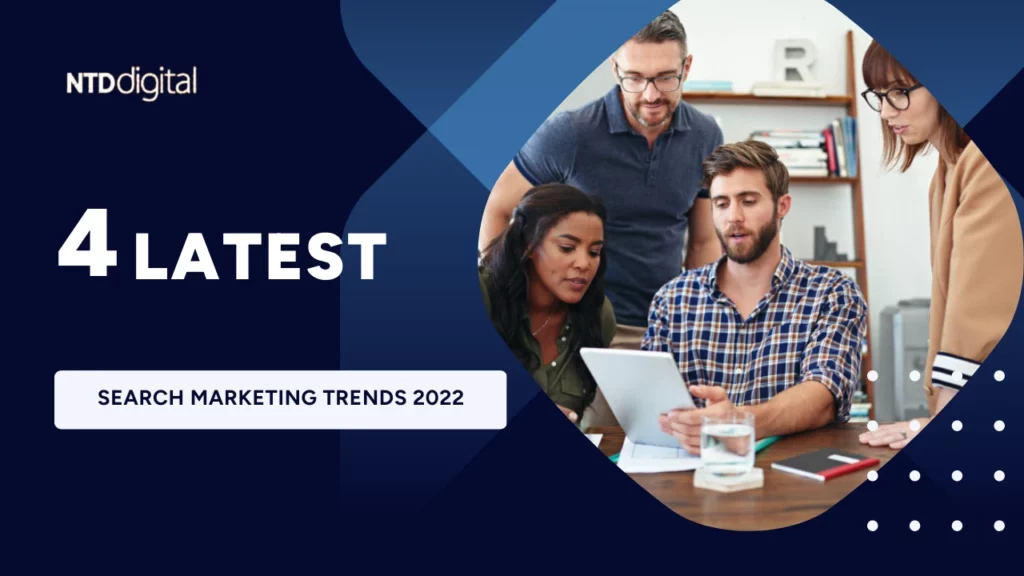 The creator economy is set to grow manifold in 2023 as companies push out more social media content to generate brand awareness. A solid brand-creator partnership is indispensable if the goal is to engage customers in such a time-starved market. After all, influencer marketing spend is projected to grow 23.4% and 15.9% YoY in 2023 and 2024.
Search engines have come a long way since their early days, and the way consumers use them to search for information and make purchasing decisions has also evolved. As a result, the tactics and strategies used in search engine marketing (SEM) need to keep up with these changes to be effective.
The significant changes to the SEM landscape include more visual search options and a greater emphasis on helping users find information in more natural and intuitive ways. 
Once you've completed this article, you'll be armed with the knowledge you need to stay ahead of the curve so that you can adjust your SEM strategy accordingly.
Search with text and images
Text-only-based searching is no longer the only way for consumers to find what they're looking for. Since we gather information with all of our senses, it only makes sense that technology has evolved to offer visual search options as well. These evolving search options give users the ability to search in other, more natural ways, such as voice search and visual search options.
Multisearch, one of the newest search features from Google, allows users to take a photo of a product they're interested in and add text for a more comprehensive search. According to Google, it gets even more intuitive, and users can even ask a question about an object in front of them, such as taking a photo of a plant and adding the text "care instructions" to get results related to caring for that specific plant.
Get messages directly from search ads
Instant gratification is a major factor in consumer behavior, and SEM needs to cater to that desire for immediate solutions. People want quick, direct answers to their queries and the ability to purchase or take action immediately after they find what they're looking for. This means that SEM strategies need to focus on providing useful, relevant information and making it easy for consumers to make a purchasing decision or take any necessary actions.
Google has found a way to achieve this by offering a new way for customers to communicate with businesses directly in search ads through their new feature called "Business Messages." This feature can be added to your search ads, allowing consumers to message your business directly from the ad, making it easier for them to ask questions and receive immediate responses, which can lead to more conversions.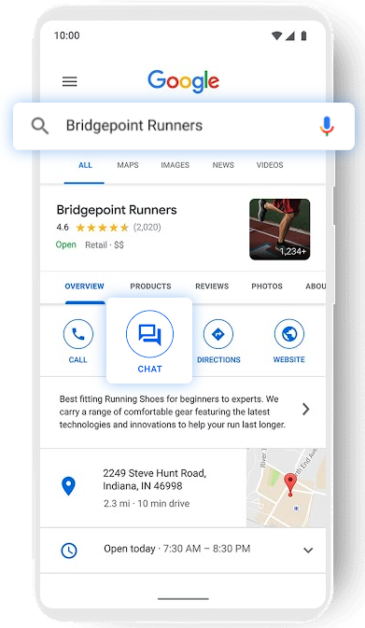 New search features for shopping
When it comes to shopping through search, convenience is key. Google has implemented new features to make the shopping experience more efficient and personalized for users. For example, users can simply search the word "shop" along with the types of items they're looking for, such as "shop hiking boots." Google will then provide a visual feed of products along with research tools and what's in stock based on the user's location.

According to Google, people engage with 3D images almost 50% more than static ones. So to enhance the shopping experience even further, Google has added the ability for retailers to add 3D images of some categories of products. This allows users to get a more realistic, immersive view of what they're interested in purchasing and can ultimately lead to increased conversions.
Gone are the days of typing in a string of words to find what you're looking for. New search technology is using artificial intelligence and machine learning to offer more personalized, intuitive results for users by taking into account things like past search behavior and location. Using Google's "broad match" modifier allows campaigns to reach additional relevant search terms, compared to phrase and exact match.
That means if you're in the house cleaning business targeting the word "house cleaning services," someone searching for "house cleaning prices" may now also see your ad even though it wasn't explicitly included in your keyword list.
As you can see, search marketing is evolving to keep up with consumer needs and trends. Now that you're aware of where search engine marketing is heading, you can adjust your SEM strategy to learn more about what works with these new developments in mind.

If you need help navigating these changes and staying ahead of the curve, our agency is always up-to-date on the latest SEM innovations, so we can help your business implement them to increase sales and grow your business.
We'd Love to Hear from You
Bespoke digital campaigns

Achieve a more efficient linear workflow

Streamline communication

Allow for more adequate comparisons

Deep data analysis to adjust and readjust strategies for success