Demis Hassabis, Google DeepMind co-founder, says that AI is a science that makes machines smart. Machine learning gives machines intellectual abilities, helping them identify objects and patterns in data. Consequently, they can make predictions and improve on that capability over time. Performance Max campaigns are Google's AI-powered solution for the advertising world.
What Performance Max campaigns are
Performance Max or Google PMax campaigns automate the pay-per-click or PPC marketing model and place ads across the Google Network. They can offer 15X more conversion and 40% cheaper cost per acquisition rates than traditional digital ad campaigns.
How an eCommerce business can implement PMax campaigns
The Performance Max Google ads groundbreaking set-it-and-forget-it features should not lull you to slumber. Automation lowers access to a wide range of traditional control tools like keywords use, in-depth performance insights, and reports. But you can take charge of your ad campaigns for a higher return on advertising spend (ROAS) using the steps below.
Prepare for high initial costs.
The PMax campaign's AI machine-learning phase is one of its most significant risks. Your smart campaign could gobble up $50 to $100 of your PPC budget a day, in your first month!
Keep your campaign profitable by running traditional keyword-based Google search campaigns alongside the PMax campaign. Your display and search campaign keywords will capture user intent and raise brand awareness. Google ads performance max campaigns, on the other hand, will optimize Ad placement and targeting across all Google websites.
Use keywords exclusion tactics.
Do not spend your AdWords budget on products that do not bring in the highest conversion rates. Enjoy a low-cost CPC from your brand or product name by ensuring that you utilize negative and positive keywords in your PMax campaign bids. Use negative keywords that, for instance, keep Google from bidding on high-cost brand adjacent keywords.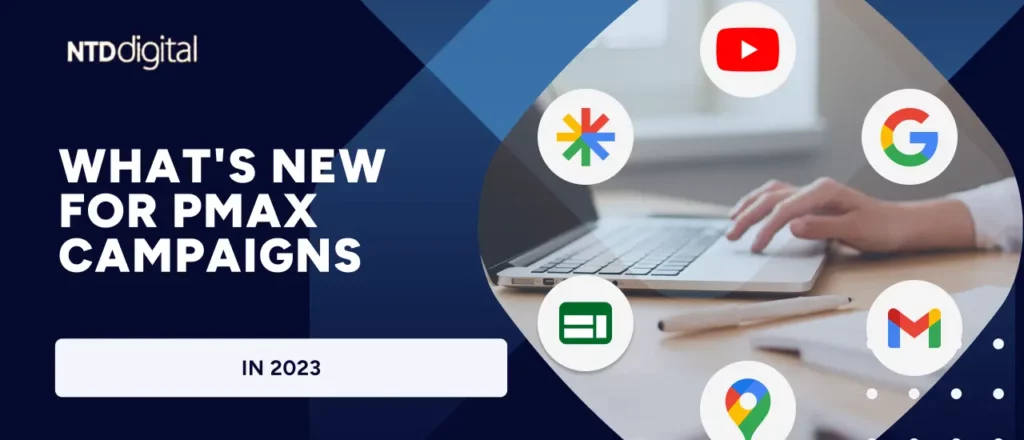 Optimize your PMax campaign's asset groups.
Asset groups in Performance Max ads campaigns include your product images, videos, logos, descriptions, or headlines. Optimize your asset and listing groups by segmenting them per the channels they appear on. Create ad groups targeting different goals and platforms per their ROAS target to enhance profitability. The PMax feature supports 100 campaigns per account, so create various budget-efficient ad campaigns for higher ROAS.
Keep your data feed in tip-top shape.
A data feed is a manual or electronically generated file containing all your e-commerce shop's product display information. When you submit your product feed to the Merchant Centre, Google Ads AI will use it to boost ad visibility and conversion rates. As per Performance Max best practices, you need a comprehensive data feed management strategy that keeps your data feed relevant and up to date.
Create video assets
The Google PMax AI will auto-generate a video ad using templates and data if you do not provide a professional alternative. An auto-generated video ad, however, is not as effective or attractive as a professional video. So, create professional video ads for a highly converting campaign.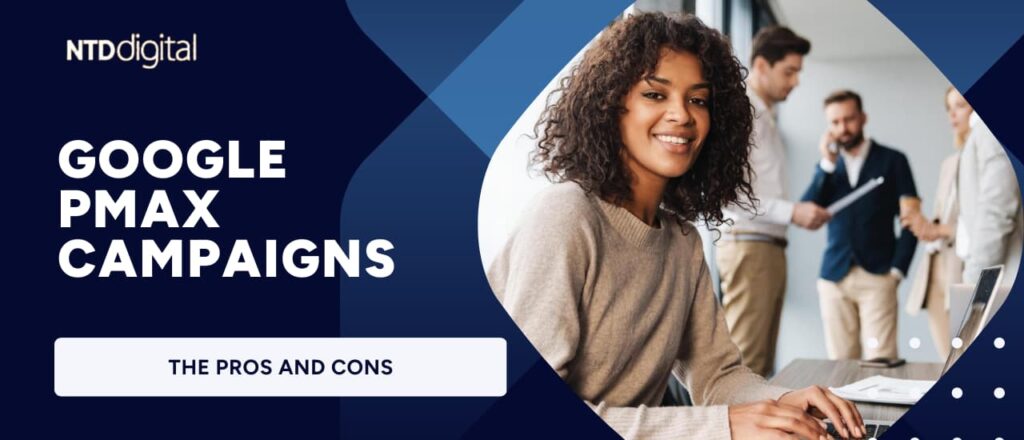 Top 4 benefits of Google Performance Max campaigns
Automates Google ad marketing, making it perfect for novice e-commerce business owners
Increases conversion rates on ads by placing them on the massive Google Network.
Targets new audience segments through machine learning
Automatically generates creative ads by varying your asset list over time to optimize your ROAS.
Performance Max Campaigns will increase leads, sales, or sign-up conversion rates via dynamic ad generation and smart bidding features. Implement them as per the advice above and enjoy higher conversion rates.
We'd Love to Hear from You
Bespoke digital campaigns

Achieve a more efficient linear workflow

Streamline communication

Allow for more adequate comparisons

Deep data analysis to adjust and readjust strategies for success