Search is Google's most innovative product. It has captured 91.9% of the search engine pie and handed it to Alphabet. However, as generative AI use grows amongst its competitors, Google has supercharged AI use to protect its largest source of revenue; ads. Google has, for instance, made forays into AI for advertising, creating novel products like Performance Max campaigns (Google PMax)
What are Performance Max campaigns in Google Ads?
Performance Max campaigns automate the generation and placement of search ads. Google's AI generates single campaigns, then places and optimizes them across all Google platforms.
As a result, you will find Google Shopping ads at the top of every online shopper's Search Engine Results Pages (SERPs). Then, you can have multiple Performance Max Campaigns running simultaneously on Google Display Network, Discover, YouTube feeds, Shorts, Gmail, and Maps.
Changes in PMax campaigns in 2023
Google launched its generative AI product for advertisers in 2018. Then, it introduced Smart Campaigns as Performance Max (PMax) in September 2022. In February 2023, it infused valuable updates to the ad platform. Below, are PMax's major updates.
1. Ability to optimize performance from Search Inventory
Some benefits of performance max campaigns include an 18% higher conversion rate for your AdWords budget at similar cost-per-action (CPA) rates. Unfortunately, while dynamic and responsive ads are impressive, they leverage smart bidding models.
They also use broad-match keywords to match ads to audience signals and search queries. So, seasoned advertisers found the Smart Campaign's black box approach inflexible. However, now you do not need to contact Google support to exclude wacky keywords from your search inventory.
Zero in on your target audience by using negative keywords that keep your ads away from low-quality audiences. This approach will keep your cost-per-click (CPC) low cost and efficient.
Besides an easy-to-use negative keywords feature, you can also exclude branded searches from your campaigns. In doing so, you will not pay an inflated CPC. Consequently, you can set diverse bids for your generic and branded search terms in multiple performance max campaigns.
One other useful update is the ability to upload URL page feeds that refine the traffic that visits specific URLs on your website.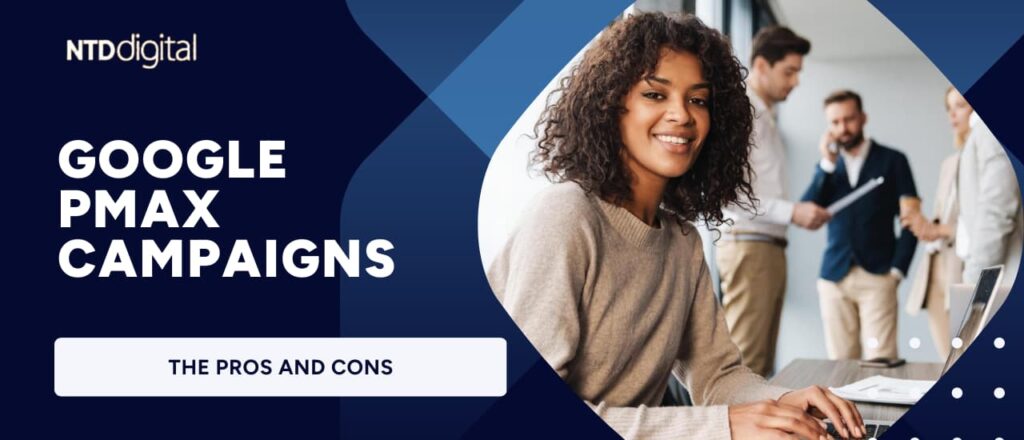 2. Ability to create video assets
At least 91% of all internet users consume video content each week. To this end, the PMax campaign builder now offers you a Video Builder tool. It eases the generation of high-quality video content for your ads. The campaign, however, will generate your videos using available site data if you do not create one using your preferred image and text.
3. Conversion uplift and deeper reporting tools
The new PMax campaigns offer advertisers advanced reporting and insight tools. They include the determination of conversion value and costs at the asset group level. It follows then that you can now pinpoint the asset groups that bring in more traffic. Then, use budget pacing to allocate a higher AdWords budget to the most rewarding campaign.
4. Ability to test your PMax campaigns
Before the update, advertisers could only analyze ad performance using meager data from the 'Top Insights' and 'Consumer Spotlight tabs. Fortunately, you can now test the impact of your PMax campaign.
The test feature compares the conversion value of your PMax ad using similar campaign settings or by comparison to a standard Shopping with similar specifications. Experimentation will help you optimize conversions and guide decision-making.
Performance Max Google ads will do the grunt work and give you more time to focus on storytelling and strategy. They are the future of Google Adwords. Have you tried out a PMax campaign yet?
We'd Love to Hear from You
Bespoke digital campaigns

Achieve a more efficient linear workflow

Streamline communication

Allow for more adequate comparisons

Deep data analysis to adjust and readjust strategies for success